Professional AC Installation & Repair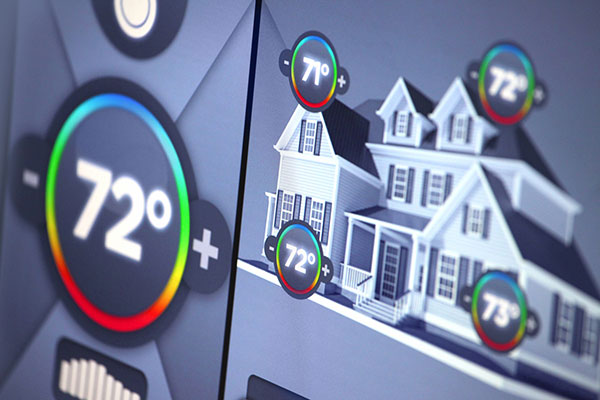 Being in a situation that requires new AC installation or a quick AC repair can be exceptionally uncomfortable and frustrating. Don't stress! Look to the expertise and skill of Perfect Degree HVAC to handle your HVAC repair needs without so much as a hiccup in your day.
24/7 Emergency AC Repair & Replacement Service
If you need immediate repairs and an HVAC company that won't over-charge and under-deliver, call our team. You don't want to be taken advantage of just because you need emergency AC repairs or a new AC installation. We understand, and we promise you won't regret trusting Perfect Degree HVAC with any of the air conditioning services you need.
Our technicians will respond to your emergency the same way we would react to a problem with our very own HVAC systems. Our experienced and professional staff will show up to answer your emergency promptly, and we won't leave until we've discovered the problem and repaired it.
*While we serve all customers until 7PM, overnight emergency service after 7PM is available. Call us anytime for assistance.
Why Choose Perfect Degree
Our HVAC contractors are certified and have years of experience, so you know you're getting the quality and skill you deserve for your HVAC repair. No matter the size or scope of your issue, we've seen it all, and can bring all that is needed to exceed expectations and cool you down quickly.
It is our intention to:
Deliver products and services that ultimately exceed your expectations.
Be the leader in providing quality indoor air comfort.
Be the best in all that we do.
Keep achieving our goal of quality service and honesty beyond compare.
We are committed to:
Ongoing training for our employees.
Adequate and fair compensation for work performed.
Providing the safest conditions possible to work in.
Never damaging the surrounding environment.
Contact Us for a Free Quote
Whether you need to replace your aging air conditioning unit and you need help with the AC installation, or you're looking for an emergency repair, Perfect Degree HVAC is here for you. Call us today at (610) 529-7372 or fill out the online form to send us a message.