Preventive HVAC Maintenance Contracts & Services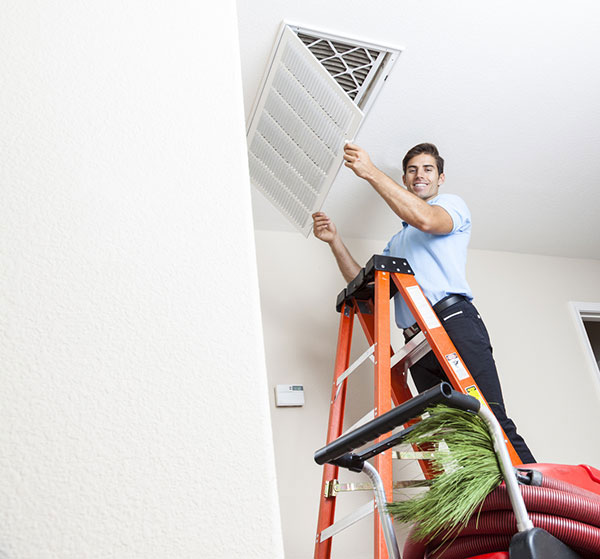 Have you noticed your heating or cooling system isn't working the way it used to? Or perhaps you need help with routine maintenance tasks you know your system needs. Perfect Degree HVAC is here to help. Count on our team to deliver professional HVAC maintenance you can rely on for your home or business in the Tri-State area.
A La Carte HVAC Maintenance Services
Has it been a while since a professional has tuned up your heating and cooling system? You may benefit from a routine maintenance check-up. Perfect Degree provides professional HVAC tune-ups to help you keep your HVAC system in great working order. Reach out to us for a free estimate to service your system. We service all makes and models.
Preventive HVAC Maintenance Packages
Perfect Degree HVAC offers routine maintenance contracts, customized for your home or commercial property. You can choose to have us service your heater only, your AC only or both. We'll visit your property one to three times annually, as per your personalized contract, and help keep your comfort system in tip-top shape.
Heating Maintenance Package:
Clean burners
Clean flame sensor
Inspect and/or replace air filter
Perform CO test
Measure temperature difference between return duct and supply duct
Inspect vent for flue pipes
Inspect heat exchanger
Check all wiring
Clean drain lines (90% furnace only)
Measure amp draws to motors and inspect operation
Humidifier cleanings and water filter replacement is considered as add on (Humidifier contract plan)
Air Conditioning Maintenance Package:
Clean drains and flush drains and pump if needed
Measure temperature splits between return duct and supply duct
Measure amp draws to fan motors & compressors and inspect the operation of each component
Measure refrigerant levels (plan includes 2 lbs. of R-22 refrigerant only for Perfect Degree Comfort plan)
Clean coils
Inspect air filters; replace if needed up to 1″ only standard size
Extra Perks and Discounts
Receive 10% off the cost of any service call.
Receive 10% off any Equipment or Indoor Air Quality (IAQ) Installation.
Receive $25 -$100 Gift Card for Referrals. ($25 Service Referral or $100 Equipment Referral)
Receive 2 Years Parts and Labor Warranty on any replacement parts.
No Extra Service Charge for weekends or after hour emergency services. (24/7 Service)
Free Installation of a new Carbon Dioxide Detector with any equipment installation.
No $95.00 Service or Diagnostic Fee.
Contact Us Today to Discuss Your HVAC Maintenance Needs
Rely on Perfect Degree for professional HVAC maintenance. Call us today at (610) 529-7372 or fill out the online form to send us a message. We'll be delighted to help you.