Thermostats, Indoor Air Quality Products & More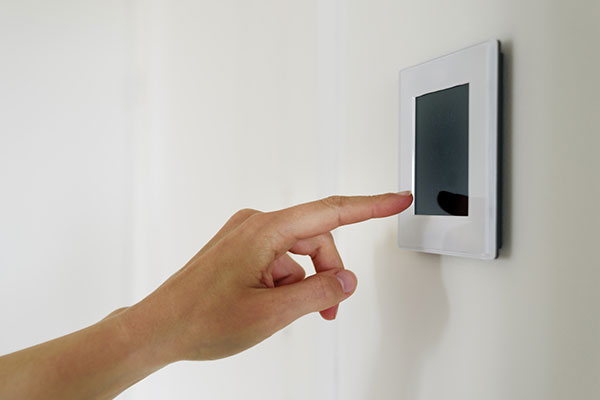 At Perfect Degree HVAC, we install all makes and models of thermostats and indoor air quality (IAQ) products, including brands such as Honeywell, Aprilaire, Luxaire, Source One and Arzel. When it comes to IAQ, we provide:
Free in-home consultation with one of our HVAC specialists.
All types of zoning products and Wi-Fi technologies.
Whole-home Wi-Fi capabilities.
New Filters
Filters improve indoor air quality, while preventing the accumulation of dust and dirt on the working parts of your furnace or air handler. Accumulated dirt can drastically reduce your system's efficiency and performance, and it is frequently the cause of system breakdowns. You should change your filters whenever they are dirty. As an easy rule of thumb, the Department of Energy recommends replacing regular air filters in your furnace every month. Please give us a call and we can give you proper guidance.
Other Popular Comfort System Products
Air Filtration Products: Remove contaminants such as pollen, mold and pet dander that aggravate allergies.
Humidifiers: Properly control humidity for personal comfort, to protect furniture and wood floors, and reduce static electricity that damages electronics.
Fresh Air Ventilators: Remove cooking, pet and chemical odors by expelling them to the outdoors.
Ultraviolet Lights: A UV air treatment uses UV light to purify your air. The whole home system is designed to destroy viruses, germs, bacteria, mold, chemicals, odors, allergens and VOCs, and mounts inside your ducts. The UV light shines inside at a wavelength that eliminates bio-contaminants.
Carbon Monoxide Detectors: This equipment is essential to protect your family from a silent killer.
Zoning & Programmable Thermostats: Keep each area of your home at the proper comfort level to meet your lifestyle.
Annual Preventative Maintenance Contracts
Without warranty coverage, a breakdown can mean significant expense in parts, labor or both. However, with one of our service agreements, you avoid that unexpected significant expense. While no warranty can guard against every possible problem, we can explain the broad range of protection our service agreements afford.
Contact Us Today for a Free Quote
Rely on Perfect Degree HVAC for all of your equipment needs, including thermostats, indoor air quality products and other HVAC accessories. Call us today at (610) 529-7372 or send us a message to get started.