Professional HVAC Installation Services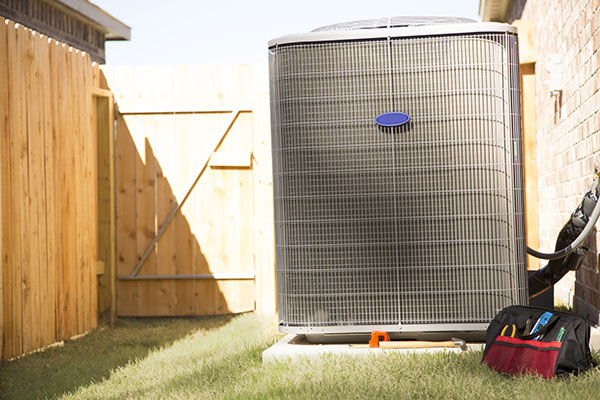 When you need an HVAC installation done correctly, call Perfect Degree HVAC. No job is too big or too small for Perfect Degree to handle! We offer 5-year and 10-year labor warranties on any equipment we install, so you can rest assured we stand by our work.
Air Conditioner Installation
Central air conditioning units offer that wonderful combination of controlled air and comfort you've come to expect from a full-home unit. Perfect Degree HVAC offers full service and installation and we're ready and available when you need us.
If you're concerned that a job of this magnitude may take forever, leaving you miserable for weeks while the work gets done, think again! With our expertise, knowledge and equipment, installing your central unit can be completed in a few short days, providing your home with a temperature-controlled environment.
Furnace Installation
When you hire Perfect Degree HVAC to install your new furnace, we can help you choose from the top gas furnaces and electric furnaces from Luxaire, the best heating manufacturer in the industry today.
Gas Furnaces
Gas furnaces are more efficient than oil furnaces but are slightly more of an upfront investment. The fuel typically costs less, but you need to be in an area that has fuel readily available. While gas furnaces are quieter and cleaner, they provide less heat per BTU.
Electric Furnaces
Electric furnaces use electricity to heat your home, which means no fuel costs and open flames in your home. They are typically more expensive than fueled furnaces, but are more durable, last longer and don't emit carbon dioxide. They are also quicker to be installed.
Heat Pump Installation
Heat pumps work particularly well for homeowners or business owners looking to boost energy efficiency and cut heating and cooling costs, offering either option at the flip of a switch. We proudly offer excellent heat pump products supplied by industry-leading manufacturers to ensure you get only the highest quality pumps for your home or business. Unsure which product is right for you? No problem! Our technicians are highly knowledgeable and can assist in choosing the best fit for your space.
Humidifier Installation
The purpose of a humidifier is to increase the amount of water vapor in the air by adding moisture and, ultimately, higher levels of indoor humidity. Determining that an imbalance in your home's humidity level is the source of your unexplainable sickness or mold growth is just the first step—let us help you with the rest!
Contact Us for Professional HVAC Installation Service
When you need a contractor you can trust with your new HVAC installation, look no further than Perfect Degree. Our heating and cooling specialists all have a minimum of 10 years of experience and can deliver the flawless installation you want. Call us today at (610) 529-7372 or submit the online form to begin.